Relax
Wellness in South Tyrol – small but fine
… arrive, let go, relax, recharge batteries and leave everyday life behind …
Our wellness area offers all possibilities to find new vigor, fresh stregth and joy.
A finnish sauna awaits you – the classic as a pleasant end to an active day in the Seiser Alm area. You can also use the new whirlpool, which is heated all year round. Ideal for you very own wellness vacation. Then our relaxation room is waiting for you. With a good book in hand or just to find peace and quiet, you can spend a lot of time here that you finally have available on vacation. For refreshment, there is fresh Schlern water and homemade syrups.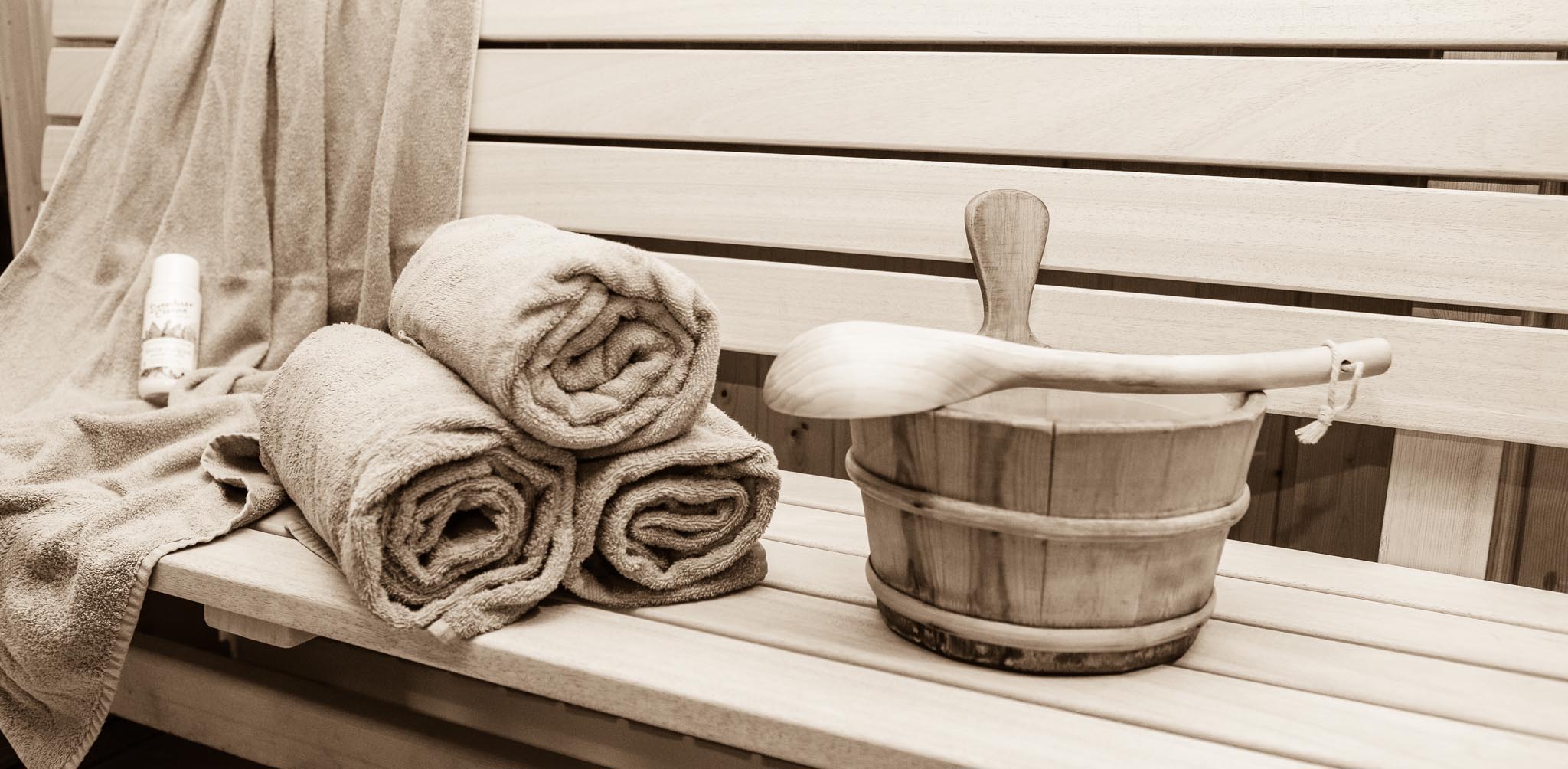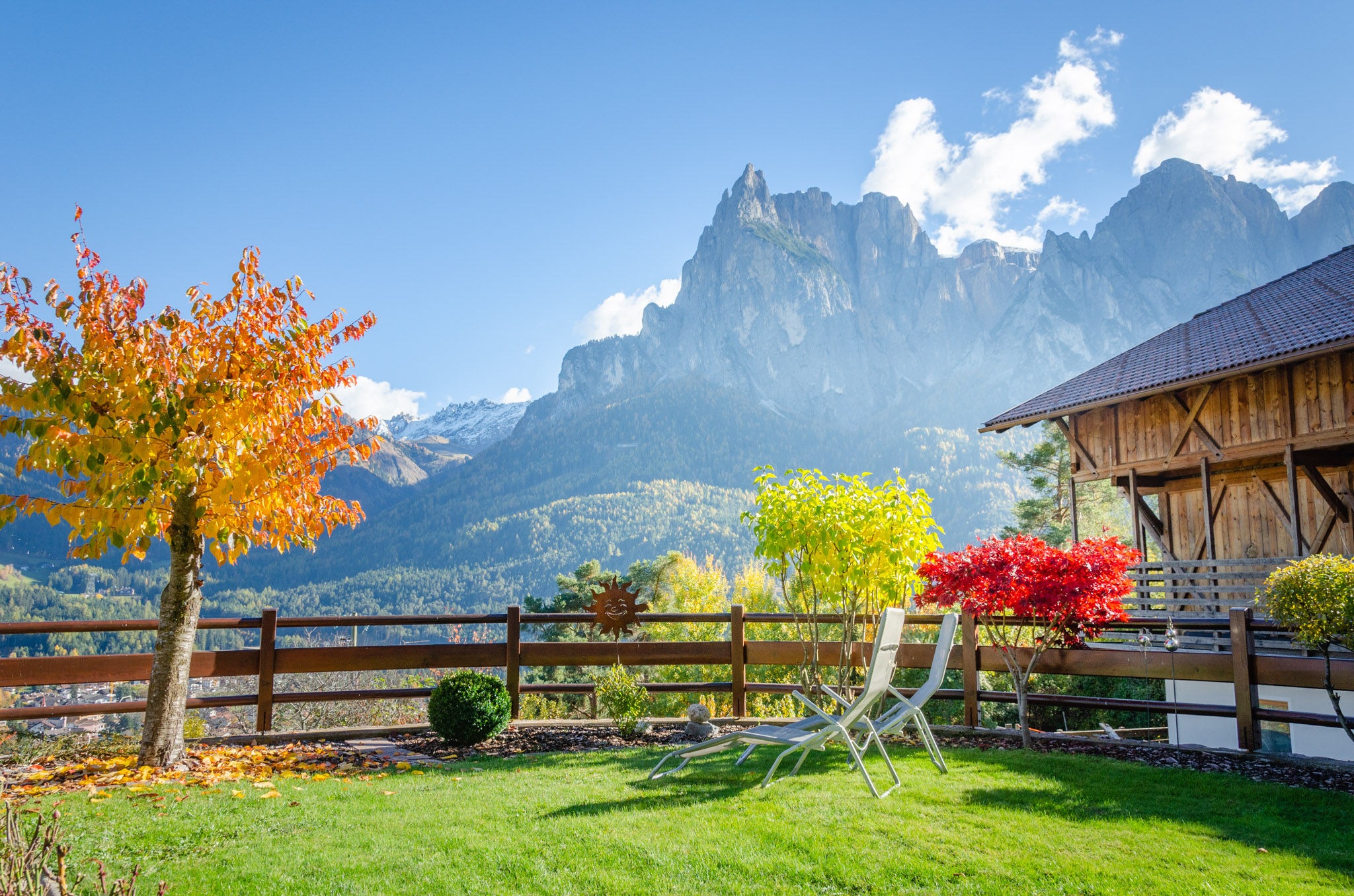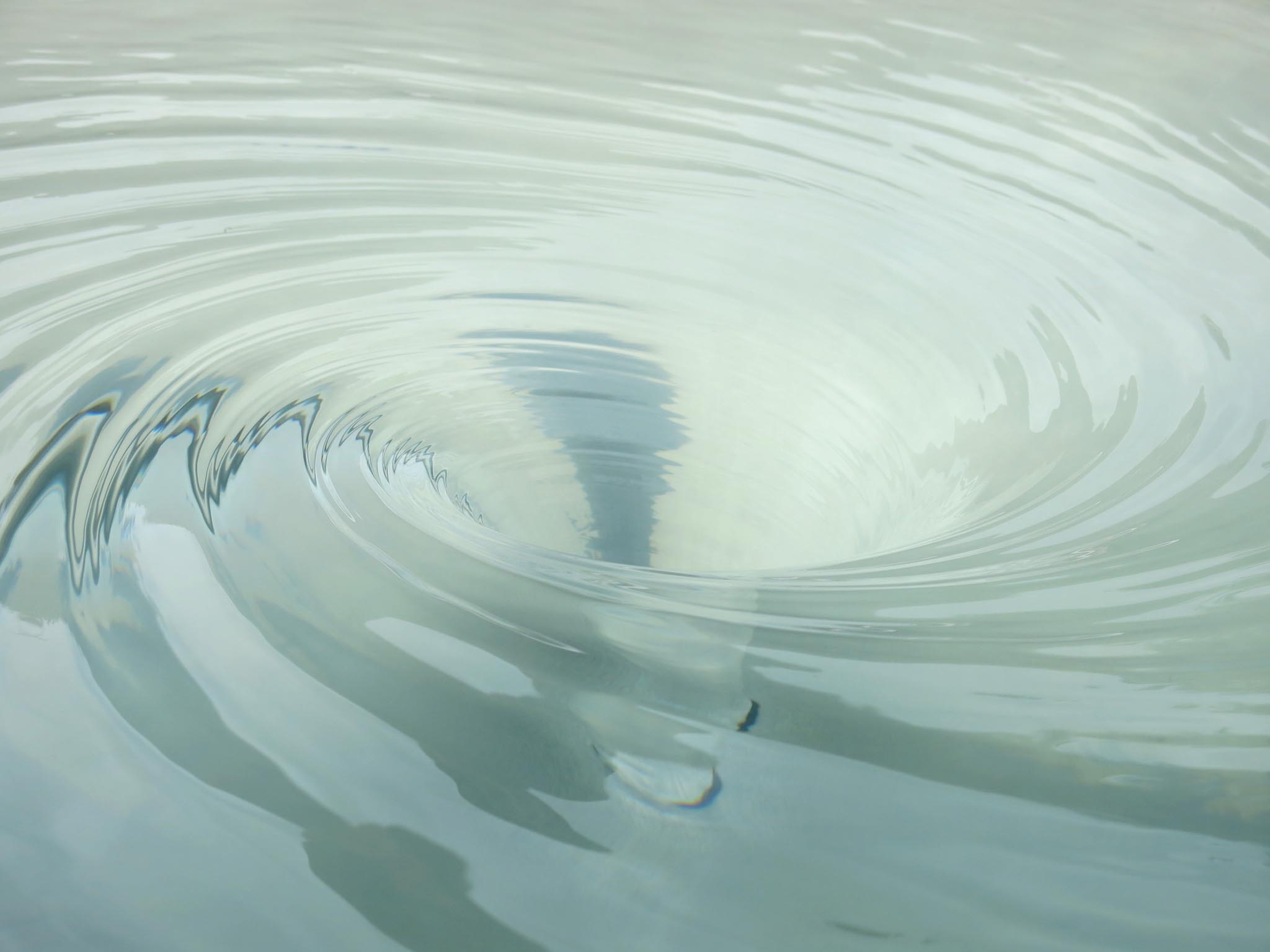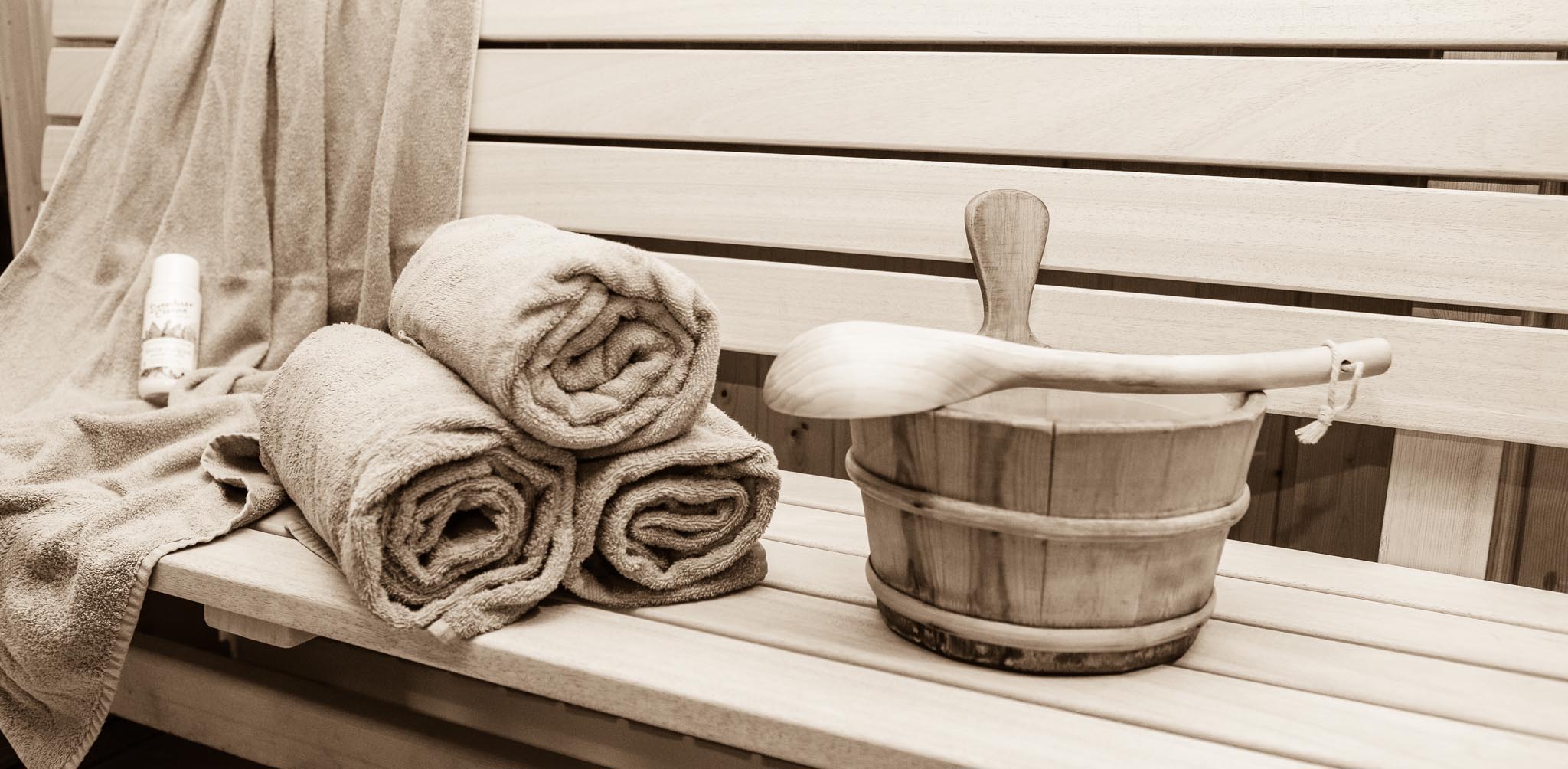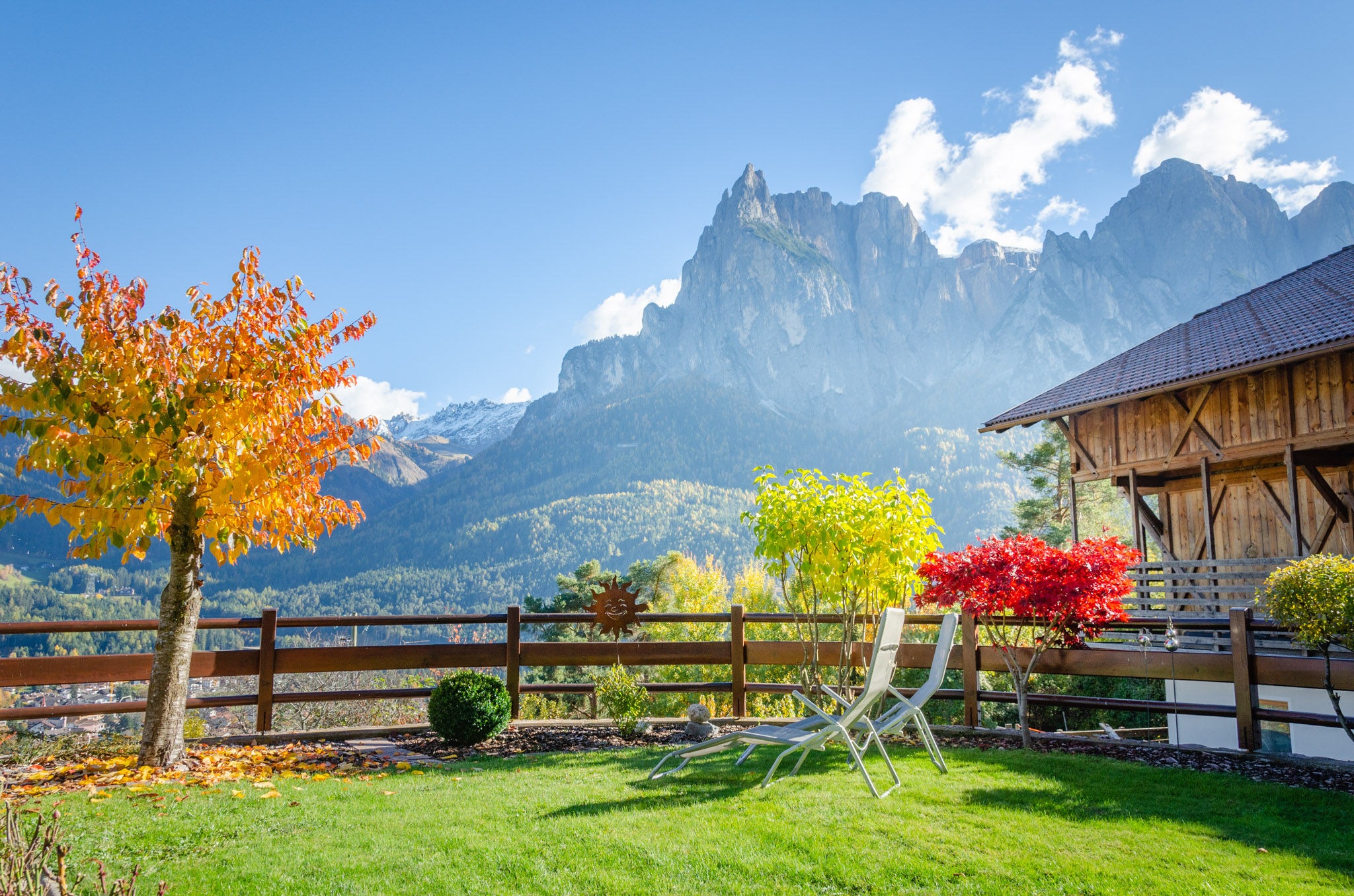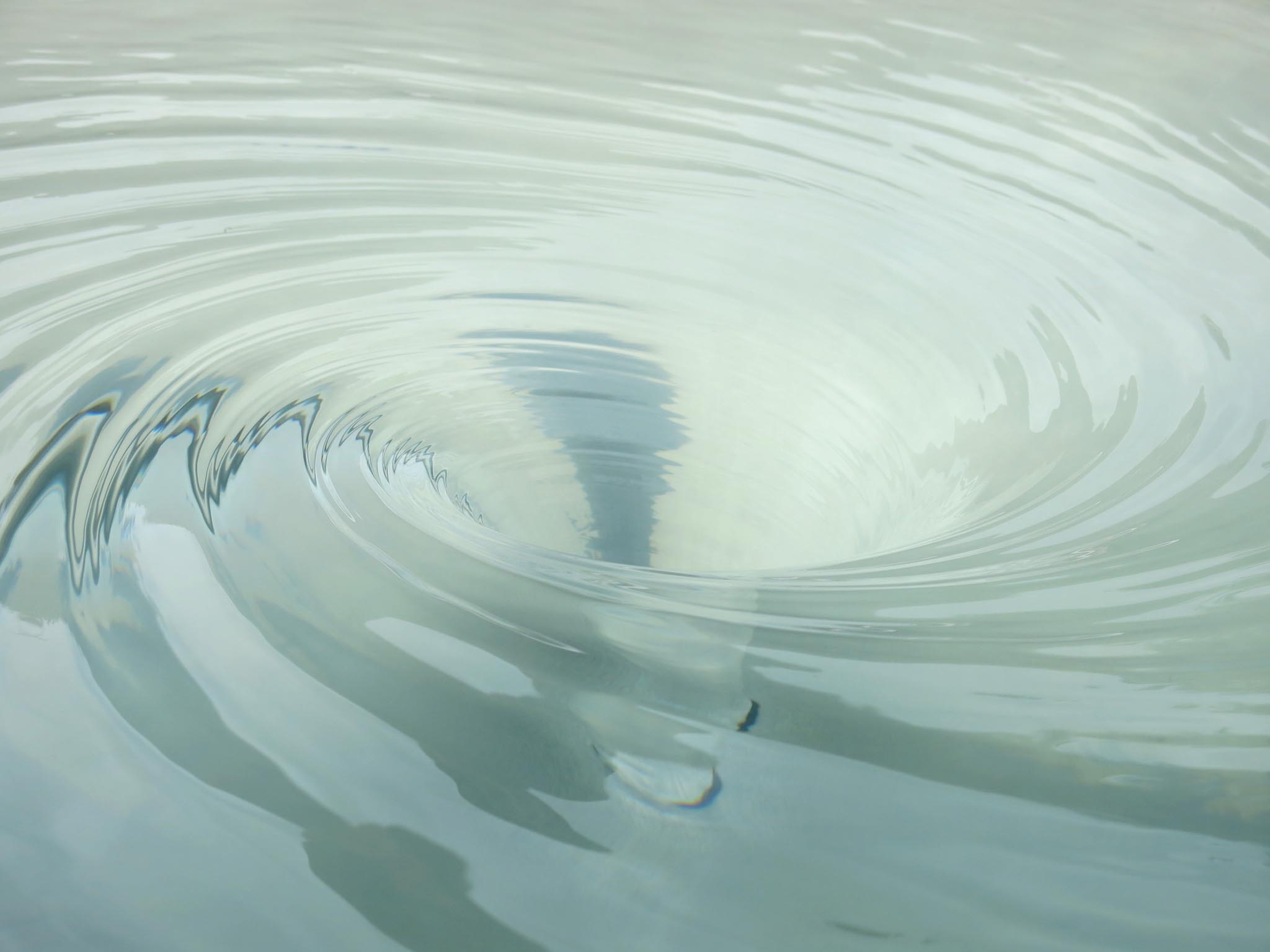 ---
Enjoy
Apartment with breakfast
… an enjoyable start to the day …
This is exactly how a day of vacation should begin: with the smell of fresh bread and coffee in the nose paired with a fantastic view of the Dolomites. We have both on offer. Enjoy the most important meal of the day comfortably and privately in your holiday apartment and nothing stands in the way of your perfect start to the day.
We offer bread service or breakfast basket upon request (for a fee).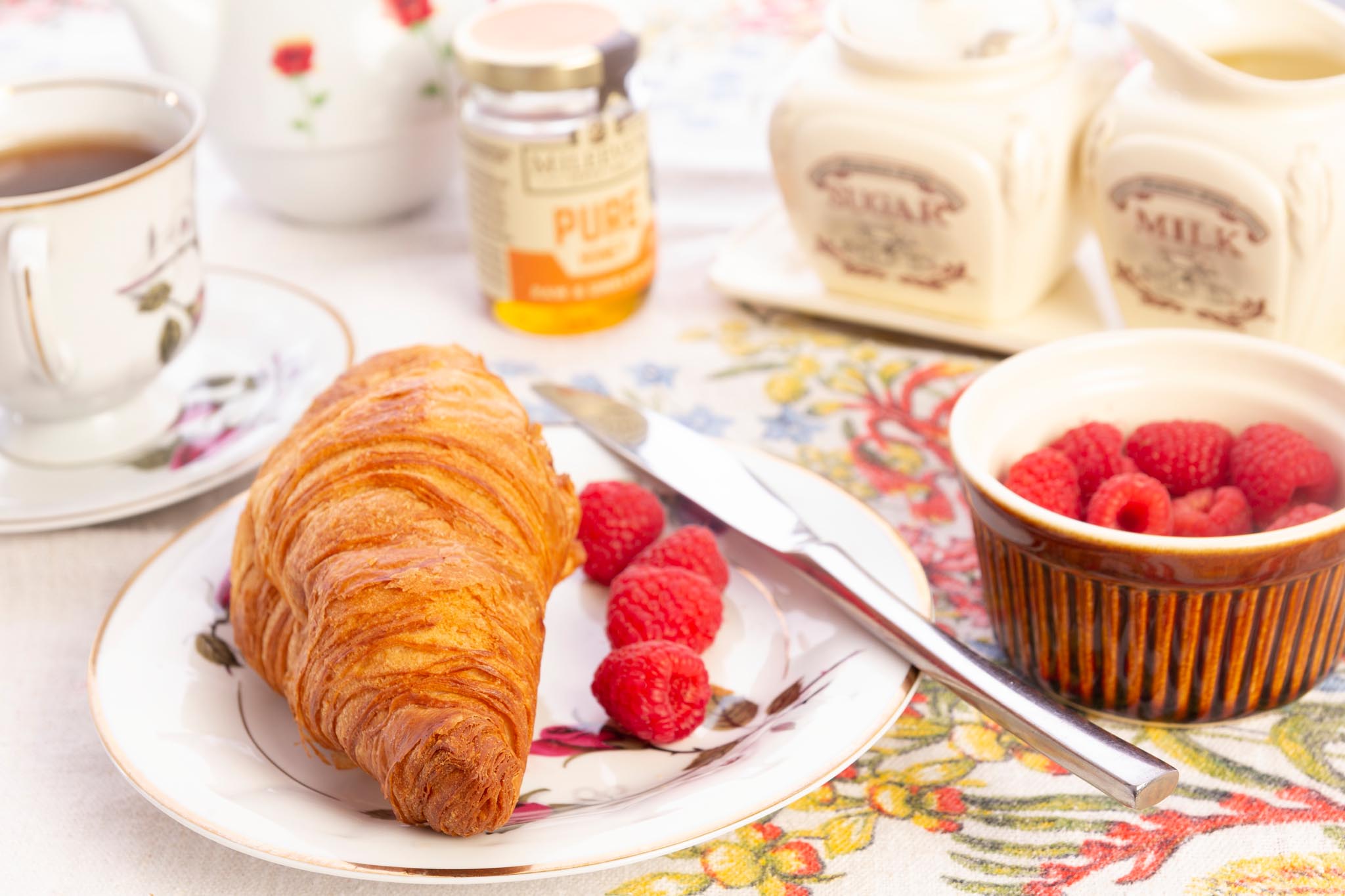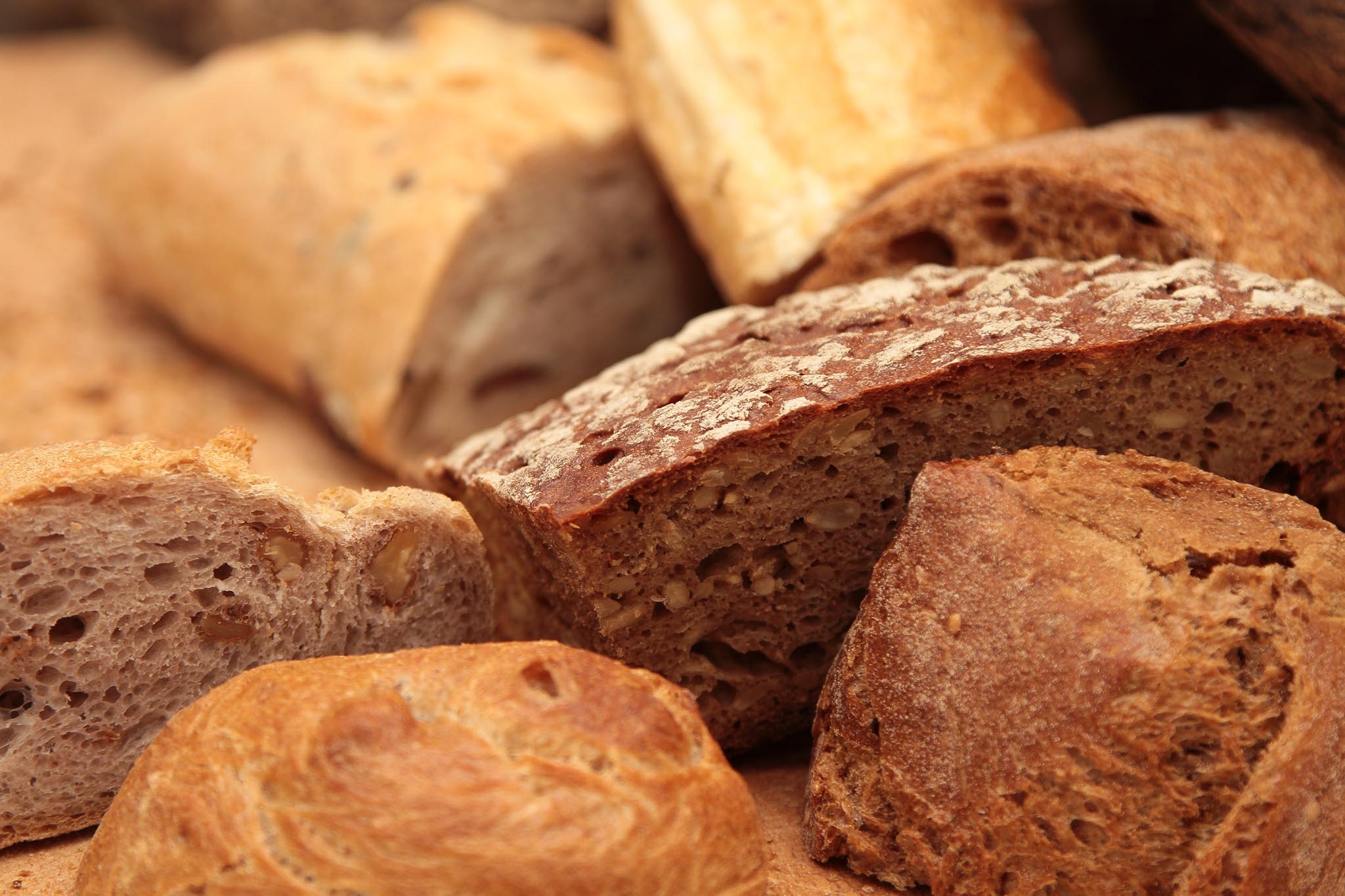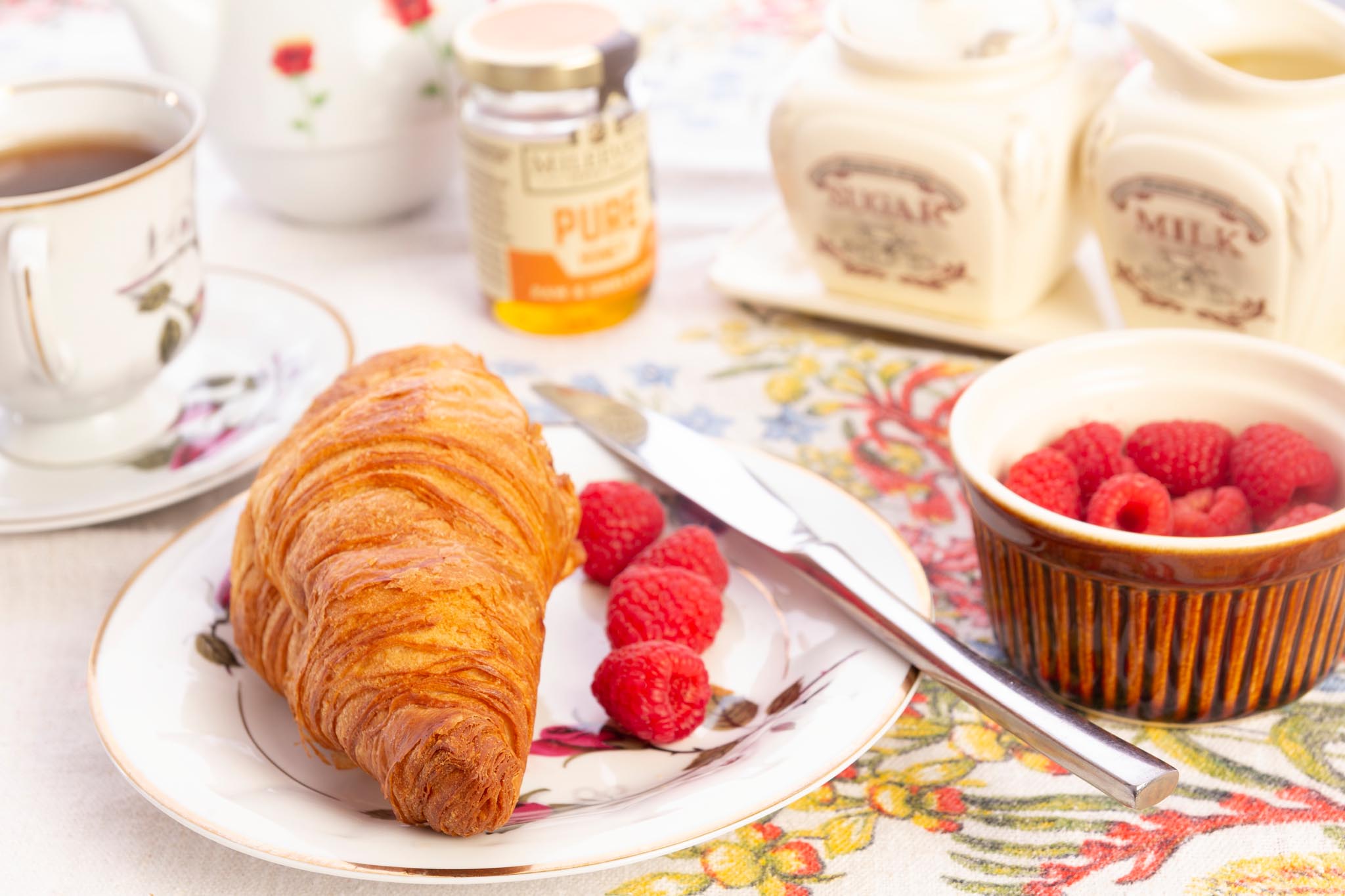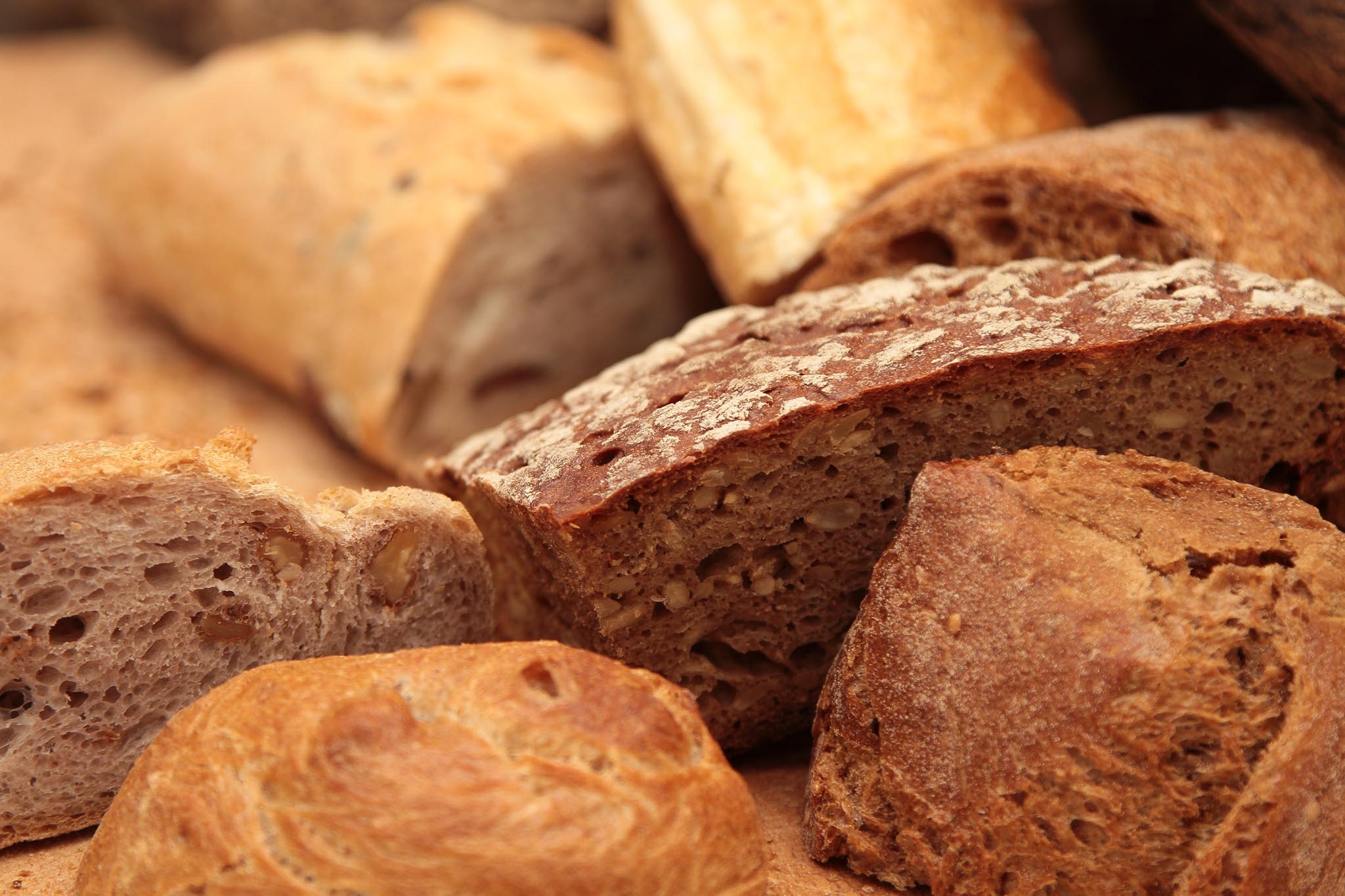 ---
Experience
Active holidays in the Seiser Alm holiday region
… discovering the diversity of the Dolomites …
The four seasons present themselves from their best side in the South Tyrolean mountains.
Snow-covered winter landscapes, the blooming spring, hot summer and the colorful autumn enable a variety of nature experiences.
In spring
In spring, the Sciliar area is particularly beautiful and there is a multi-faceted holiday experience. There are countless hiking and mountain bike trails through blooming green meadows and fields. The 18-hole St. Vigil Golf Club is open to golfers and guarantees maximum enjoyment for every level. Spring is definitely worth a visit!
---
In summer
The mild climate makes the Sciliar area the ideal place for a summer holiday. Here you can enjoy your summer vacation while walking, hiking, cycling, mountaineering and climbing. The Runk Apartments offer the ideal starting point for this.
---
In autumn
The golden autumn offers bright sun, clear views, fresh mountain air and intensive colors of nature. "Törggelen" is a must at this time of year. From the beginning of October to mid-November, the taverns and rustic locales serve traditional dishes. In combination, there are great opportunities for autumn hikes between chestnut trees and colorful leaves.
---
In winter
The nearby Seiser Alm/Alpe di Siusi invites you to go skiing, cross-country skiing, snowboarding, tobogganing and hiking. Let yourself be enchanted by the fabulous panorama of the snow and mountain landscape.
---
Deep insights into farm life
During our weekly tours you will learn more about life on the farm.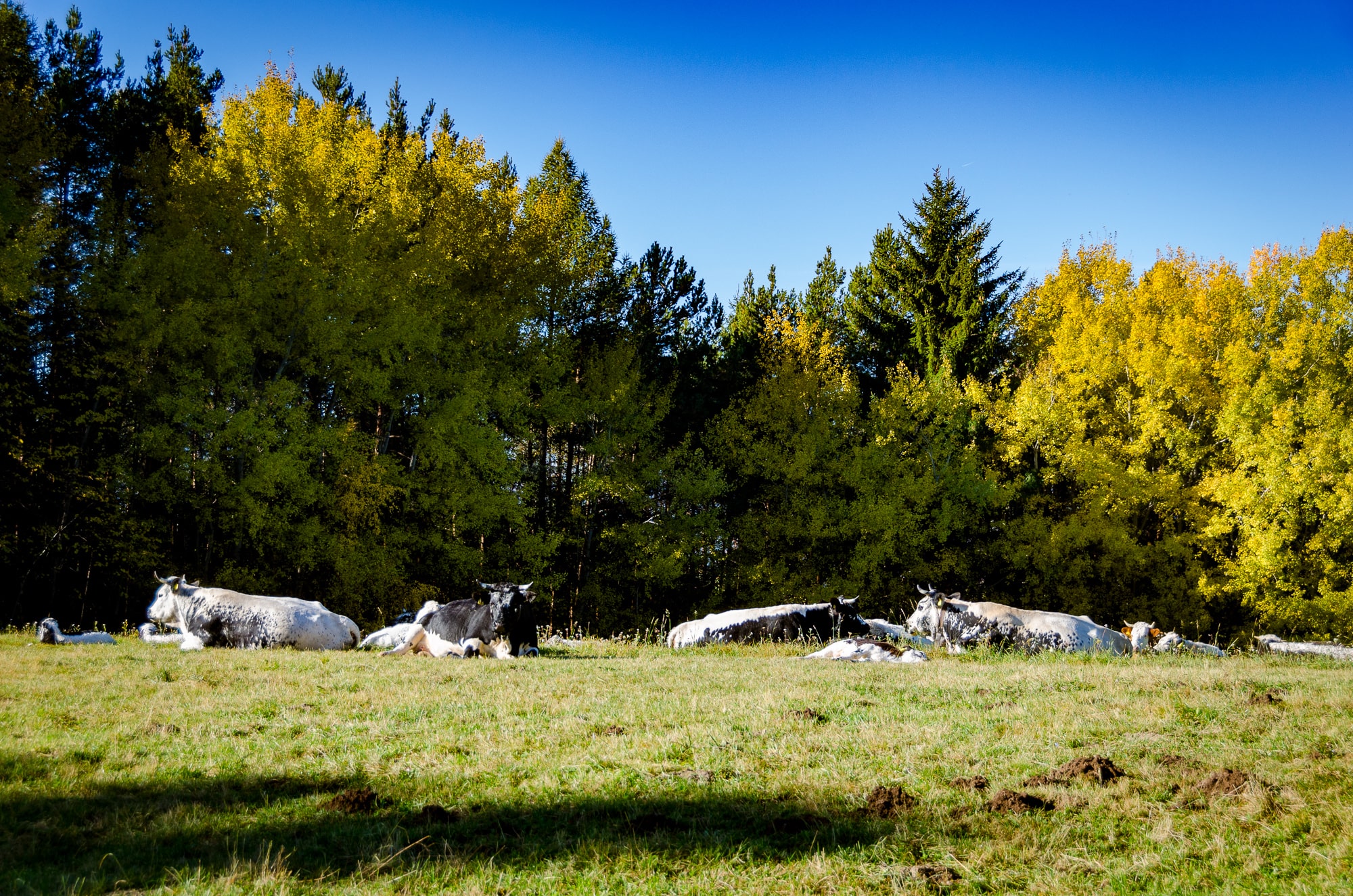 An encounter of a special kind
Something new, a great excursion and a unique experience in the middle of an impressive mountain landscape.
A hike together starts with getting to know each other and then leads through the Laranzer forest accompanied by a fantastic view.
Ask us about an individual trekking tour with our trained lamas!
---
One ticket for all of South Tyrol
Providing complete flexibility – with Mobilcard you can use all public transport of the South Tyrol Integrated Public Transport network. You can reach (nearly) every destination in South Tyrol by bus or train. The Mobilcard South Tyrol is included in the price of accommodation.
This includes:
Regional trains in South Tyrol: Brenner/Brennero to Trento and Mals/Malles to Innichen/ San Candido.
Local buses (urban and extra-urban bus services and intercity buses).
Cable cars to Ritten/Renon, Meransen/Maranza, Kohlern /Colle, Jenesien /San Genesio Atesino (currently closed), Mölten/Meltina and Vöran/Verano.
The Rittner Bahn narrow-gauge railway and the Mendel Funicular.
---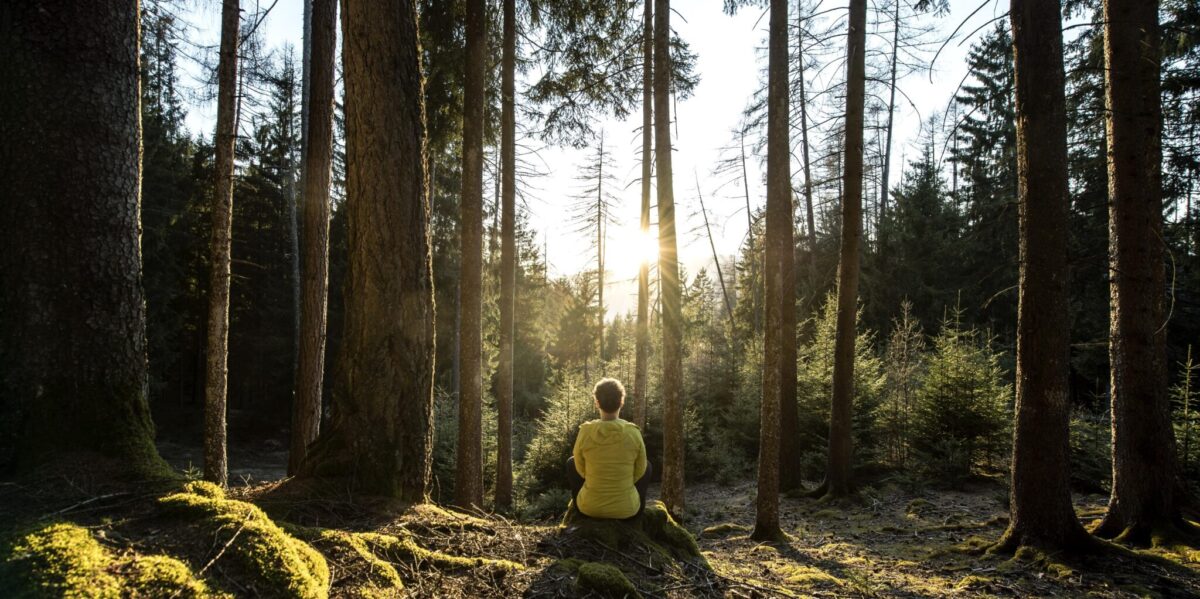 Seiser Alm Balance
9 May – 1 July 2023
When the days get longer in spring and nature awakens, the desire for outdoor exercise increases.
With special "Balance" experiences you can recharge your batteries in and with nature.
A morning hike to the Tschafon mountain refuge, taking a bath in the forest, relaxing with The Five Tibetans or a breakfast at the Völser Weiher lake… The Balance experiences offer movement, relaxation and well-being for body and mind.
The events will be held every week in the villages of Dolomites region Seiser Alm, and are suitable for both adults and teenagers.
If you book a stay in our accommodation, you participate in the Balance experiences free of charge.
Please find the complete list of Balance-experiences and other information on this website: www.seiseralm.it/balance